Bilingual JOB FAIR, April 30th
Worthington, OH
For the past seven years, Empleos and Employment has successfully hosted a Diversity/Latino Job Fair every spring. These Job Fairs are tailored to attract diverse candidates from within central Ohio region, with special emphasis on those that Speak English and Spanish.
Each year the 40 or so participating companies represent a broad cross section of industries, including Banking, Insurance, Warehouse and Logistics, Call centers, Hospitality, Sales, Technology, Manufacturing, Staffing, Government, Law Enforcement, Military and nonprofit organizations all seeking diverse talent for their current and future talent needs.
For more
information visit
www.diversitylatino.com
Some of the participating
companies are:
AEP American Electric Power
Franklin County
Adecco
MDK
GPC Genuine Parts Company
Big Brother Big Sister of Central Ohio
ODW Logistics
American Heart Association
Emerson
Fifth Third Bank
Pitt Plastics
Area Energy & Electric, Inc.
Dawson Careers
Dugan & Meyers
Safelite
COWIC
many more...
Where
Holiday Inn-Worthington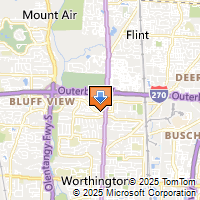 For more information please contact our team at: